Australia's most comprehensive childcare programming, documentation and communication platform.
EarlyWorks simplifies and streamlines all aspects of childcare documentation and programming across an entire service or group of services.  Educators that value education use EarlyWorks.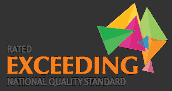 Congratulations to South West Rocks Preschool, Little Steps Early Learning East Lindfield, I STEAM Ahead, The Family Tree Early Learning Centre and Charles Sturt University Children's Centre on recently achieving an Exceeding ACECQA NQS rating in QA1.
Watch our explainer video.
"My educators are brilliant, but I'm just not sure our documentation reflects the quality of the education and care they provide."
We hear this a lot.  Here's how EarlyWorks can help.
✔ Diagnostics :  How well prepared are you for Ratings and Assessment of Quality Area 1?
✔ Child Alerts : Ensures that each child's learning and development is documented on a regular and ongoing basis.
✔ Staff Alerts : View each educator's contribution to your service's documentation.
✔ Collaborative QIP : Evidence to support the service's QIP is automatically generated based on the information already entered into EarlyWorks.
✔ Planning Cycle Report : Provide detailed evidence of planning cycles for the children in your care.
Online Incident Reports, Medication Authority, Excursion Permission and Activity Consent Forms
Improve your incident recording, medication authority and excursion/incursion permission processes using our automated online forms
The EarlyWorks Incident Report, Medication Authority and Excursion Permission forms have been developed inline with ACECQA guidelines and general standards. EarlyWorks we are committed to supporting families and services in working together to achieve the best health outcomes for children.
With a consistent push towards sustainable practices from ACECQA, EarlyWorks' automated online forms has been designed with sustainability in mind.
Parents/guardians and Educators are notified of significant changes to each form's status. Forms can be completed and signed from any computer or smart device – reducing printing and paper costs.
All forms are saved within EarlyWorks but can also be exported as a PDF for printing or saving elsewhere.
Customisable Online Checklist Forms
Administrators and team leaders will be able to create checklist templates for processes and procedures such as opening and closing routines, new staff checklists and WHS audits.
Building respectful supportive relationships with families
Ongoing communication with families builds trust
Families can access daily communications about meals, bottle feeds, nappy changes, sunscreen application, sleep and rest times.
Families can view and provide feedback on observations, journal entries, and image galleries.
Individual family members can engage in online discussions with educators.
Incident Report, Medication Authority and Excursion/Incursion Permission forms can be completed and signed online.
Families can enjoy secure access from any device that is connected to the internet including desktops, laptops, tablets and smartphones.
Parents can request login access for multiple family members, carers, and other support professionals.
Reflective Practice in Childcare
To promote continuous improvement, it is an NQS requirement that childcare services have a system in place to support the recording of regular reflective practice.
EarlyWorks supports reflective practices such as Weekly Reflections to assist educators in improving their knowledge, skills and practices. This in turn creates the best outcomes for children, families and the service.
EarlyWorks allows educators to reflect on program and practices with links to the Principles and Practices as well as the Quality Areas of the NQS. Managers and co-ordinators provide feedback with the ability to include this in the service's Quality Improvement Plan (QIP).
EarlyWorks also supports collaborative reflection using program comments. This allows educators and managers to create reflections at any point during the Planning Cycle.
Manage Your EYLF Planning Cycle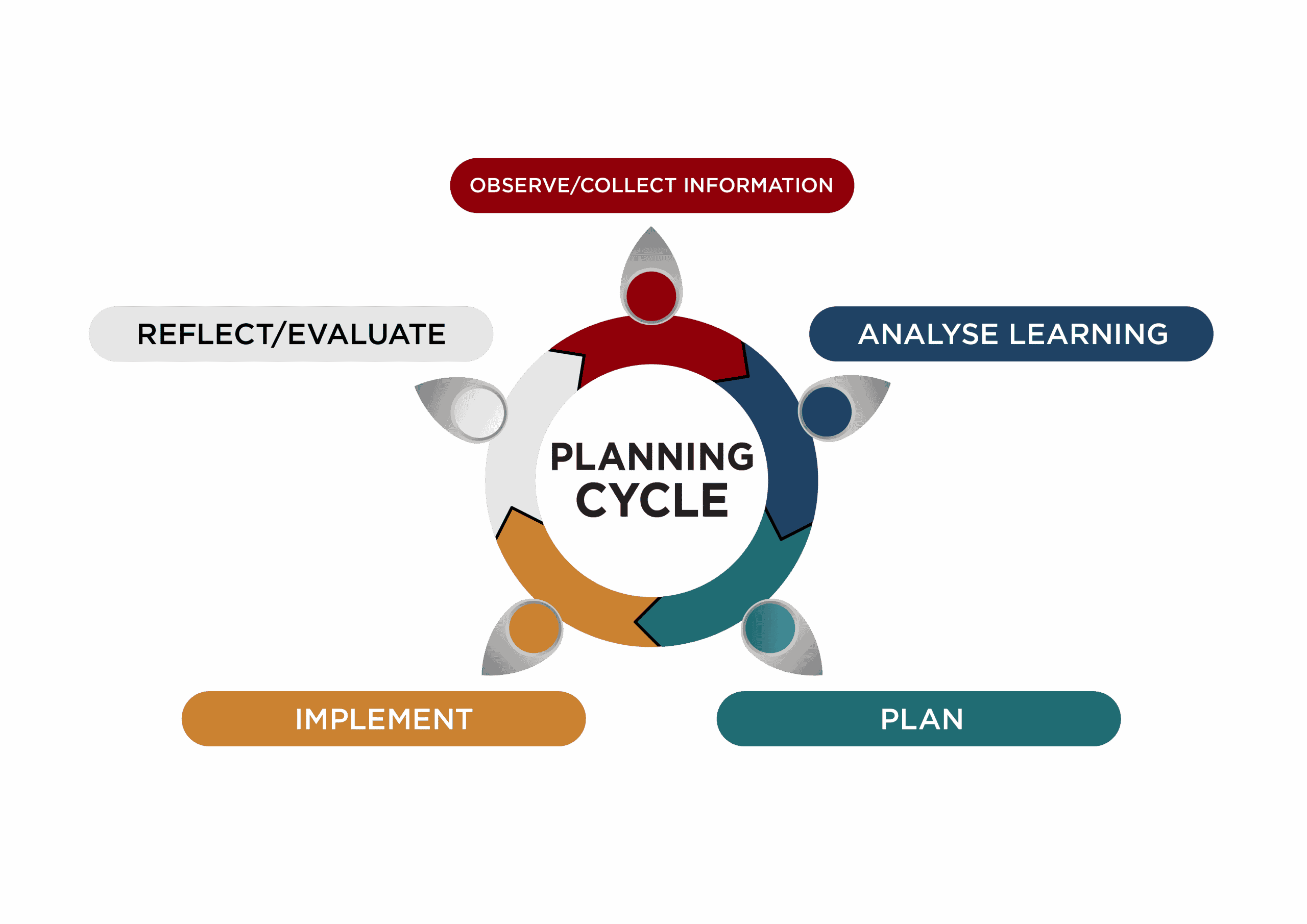 EarlyWorks has been designed by industry specialists to support managers and educators in delivering high quality early childhood educational documentation while being simple to produce and easy to use. Observations, Programs, Journals, Reflections, Children's Learning Portfolios even the service's Quality Improvement Plan become almost effortless with EarlyWorks.